So you're looking for a standing desk, but you don't want to break the bank doing so. Well, you're in luck because you can still find some quality standing desks under $200.
This is a great budget point because you are saving a lot of money here. Now, of course, you aren't going to be able to come out with as quality of a product if you invested $300 or even $400, but again, this budget point is all about saving money.
Should You Even Buy a Standing Desk?
If you're looking for a standing desk at this budget point, you're someone who spends their money wisely. You may be wondering if you should invest in a standing desk at all.
This video helps break down a few reasons why getting a standing desk can be highly beneficial.
I thought it was mainly about just reducing back pain, but there are actually several health concerns you are faced with from sitting all day long. Getting a standing desk is an excellent way to reduce the amount of time you sit, especially if you are stuck in an office job for 8 hours a day or work on your laptop at home all day.
With that said, let's get to some of the top standing desk options you can go with on this budget.
Best Standing Desk Options Under $200
There are a few options that I really like that fall under this budget point. First off though I'm going to introduce you to the standing desk I voted as the most affordable standing desk. It is still a high-quality option but goes for about half the price of other top desk converters.
UpTrak Dual Level Desk + iMovR EcoLast Portable Mat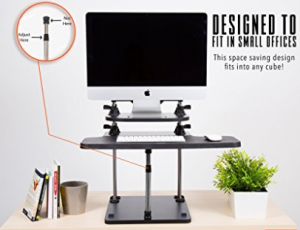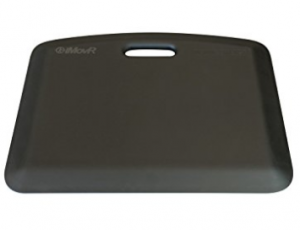 The price of this standing desk has been going lower and lower. I thought it was a great buy when it went for its original price which was over $200. Lately, it has been on sale for about $150, and at the time of writing this article, it is going for less than $70! You can't beat this price.
The great thing is that if you choose this standing desk and have a $200 budget then you still have some money to play with. Personally, I would add a quality standing desk mat to go with it. This will make your standing desk experience even better.
You can spend anywhere from $25 to a few hundred to get a standing mat. But for the sake of keeping this under budget, my recommendation is the EcoLast Portable Standing Mat by iMovR. Currently, these excellent standing mats go for $69.95 and trust me they are worth the price difference as they will last you for years to come.
One important note to make is that this desk converter will be tall enough for users about 6'2″ or maybe 6'3″. Unfortunately, the others on this list won't work for people taller than 6 foot. So if you're above 6 feet tall, outside of this option, you'll probably have to up your budget to $300.
So depending on the price you find the UpTrak Dual at, your total investment should be around $170 and you have an awesome setup!
Fancierstudio Standing Desk Converter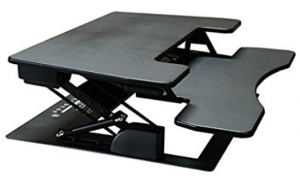 If you want to go with the "Z-type" option then you can find this desk converter under this budget point. The base price of this is less than $200 and you may even find it on sale for a little less.
So whether or not it's on sale, it is within your budget of $200! Yes, there are of course other Z-types that go for around this price range, but this one may be my favorite, as it is very sturdy and overall the specs are better than most others in that price range.
AirRise Pro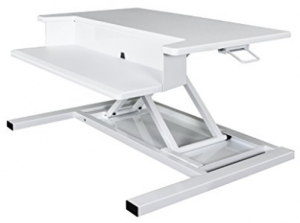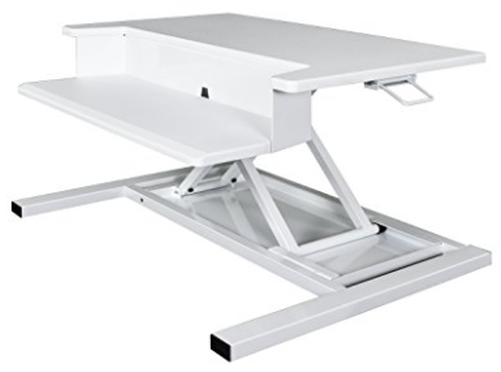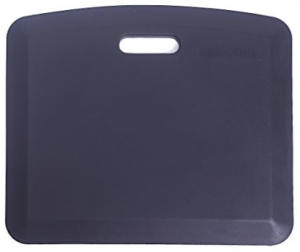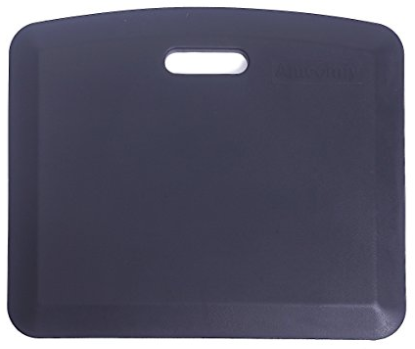 This is a quality option and lately has been going for about $169. This puts you under budget and can still add a cheaper standing desk mat to go with it if you want.
The portable mat by Amcomfy is one my favorite "value choice" when looking at standing mats. Currently, it is going for $23.99 making this a terrific choice.
So let's add that up: $169 + $23.99 = $192.99. Hey, you still have enough money to get some fast food.
X-Elite Pro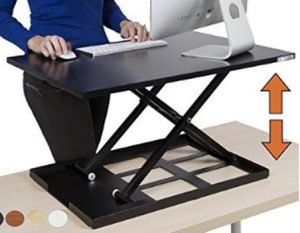 I definitely want to give you multiple options, and this one clearly isn't the same as the above mentioned as it has just one top level. Some people may actually prefer the look of this model, and it's perfect if you mainly work with a laptop.
Like most of these standing desks, the original price was a lot more than it goes for now. It used to be $350, but now you can find it just under your budget point currently going for less than $180.
Conclusion
$200 is a great budget point if you are looking for a standing desk. The main limitations you will face spending this little is you will usually get stuck with a 1-year warranty on these items. Also, they don't tend to work too well for taller users.
A $300 budget can get you a lot more if those are things you value, if not then these options should work perfectly for you.
Now, there are tons more you could go with at this price range. But out of all my research, these are the items that stood out the most to me. Let me know how these work for you if you decide to go with one of them!